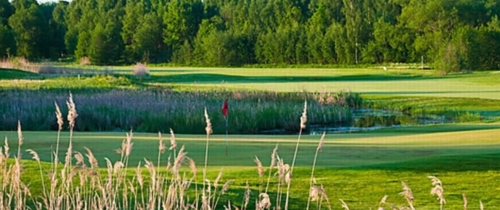 Ingelsta Golf Club's course consists of a fine mix of parkland and woodland character with the greens of the absolute highest standard.
Our twelve holes extending around a large area on Ingelsta in varying environments and they face many different challenges.
The course is located just minutes from downtown.
On Ingelsta Golf Club are all welcome to play golf. Our course is well-suited for beginners as well as the advanced golfer. Back tee provides a real challenge!
We also have an excellent fitness center with two large putting greens, a generous Driving Range with ten tee under a roof, and a generous training area with greens and bunkers.
After your round you are welcome to enjoy a good sandwich and a drink in our cafe. The clubhouse, which is in one of the original buildings on Herstabegs Farm, originated from the 1700s.
Welcome to a golf club near you.
Contact
Ingelsta Golfklubb
Herstabergs Gård
SE-602 38 Norrköping

Telephone: +46 (0) 11-31 35 35
Website: www.ingelstagk.se
Add favorite